Thanks to all who joined me
and showed some ❤ love ❤
on Valentine's Day 2021
for a special streaming performance of
my award-winning one woman show,
MA'S KITCHEN !
---
MA'S KITCHEN premiered to a sold-out audience in February 2020, and was invited back to perform an encore performance for Best Of Fest, Solofest at The Whitefire Theatre 2020!
• Written & performed by MAERIA PAEZ
• Directed by & developed with JESSICA LYNN JOHNSON
Check out this FANTASTIC review from: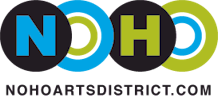 "Maeria Paez is an absolutely wonderful actor and  her extremely personal solo show MA'S KITCHEN brings us characters from her life, her memories, and her vivid and beautiful imagination to spin her story of loss and love."
"I loved MA'S KITCHEN. It's a triumph of a solo show, a homage to the strength and the tenderness that exist in all of us."

                     –Samantha Simmonds-Ronceros, NoHoArtsDistrict.com
S
ynopsis
Ma's Kitchen is a heartfelt one-woman dramedy, narrated by a bold Italian mother who invites you to her dinner party to celebrate her very dramatic daughter, "Mary."
As "Mama" makes her secret sauce, she shares ingredients for a flavorful life, as well as many delicious stories with her dinner guests – you the audience!
"Mama" stirs the pot as she explores themes of marriage, motherhood, miscarriage, the catholic church, career, family secrets/dynamics, love and loss. This 80-minute solo show will feature multimedia, multiple characters, and just a pinch of juicy secrets.
About Maeria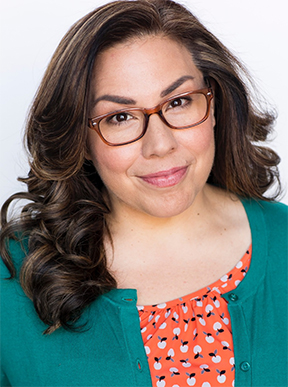 Maeria Paez's Ma's Kitchen made its West Coast debut at SOLOFEST 2020 at
The Whitefire Theater and returned by popular demand as an official "Best Of The Fest" selection. Accomplished actress and writer Maeria Paez performed an encore of her one-woman show Ma's Kitchen – Secret Ingredients to a Tasty Life as a BEST OF THE FEST official selection from SOLOFEST 2020, the largest solo festival on the West Coast.
The show, written and performed by Paez, was born out of the inspiration she discovered at The Sundance Film Festival in 2019 where she supported and celebrated her acting part in Justin Chon's critically-acclaimed feature film Ms. Purple. She wa​s ​was filled with the creative energy and inspiration thanks to the festival. The urgency to write about the emotional rollercoaster of her first pregnancy as well as facing the pain of her recently deceased parents, (her best friends) was paramount. She wrote the majority of the gut wrenching scenes for ​Ma's Kitchen, ​right there in her hotel room. Paez's desire is to share her once very private story with others that have endured similar struggles. In 9 months of creating, Paez and award winning director, producer and solo-performer, Jessica Lynn Johnson came together to complete the show and birth Ma's Kitchen.
Though, she says, "Those loved ones that have passed, were along for the ride in spirit, helping me to open up bravely and creatively."
About the Director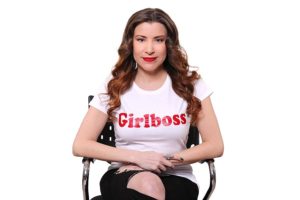 Jessica Lynn Johnson (Director/Developer) is a published playwright, recipient of BEST NATIONAL SOLO ARTIST AWARD, Board Member of the LA Women's Theatre Festival, Director for Whitefire Theatre's SOLOFEST, and Founder & CEO of Soaring Solo LLC. Jessica works as a full time Director & Developer of solo theatre having aided in the development of over 100 solo shows (and still going strong)! As a performer, Jessica has "edu-tained" international audiences touring her own 25 character one person shows ZE and OBLIVIOUS TO EVERYONE for over 15 years. Over the years, Jessica's projects have taken home awards such as TOP OF FRINGE, HFF ENCORE PRODUCER AWARDS, TVOLUTION BEST SOLO PERFORMANCE, LARRY CORNWALL AWARD FOR MUSICAL EXCELLENCE & several other accolades! Jessica was most recently nominated Female Director of Distinction in Theatre by Girl Trip LLC at the 2018 Hollywood Fringe Festival. She is honored to collaborate on this wonderful show!